Youth Ministry ONLINE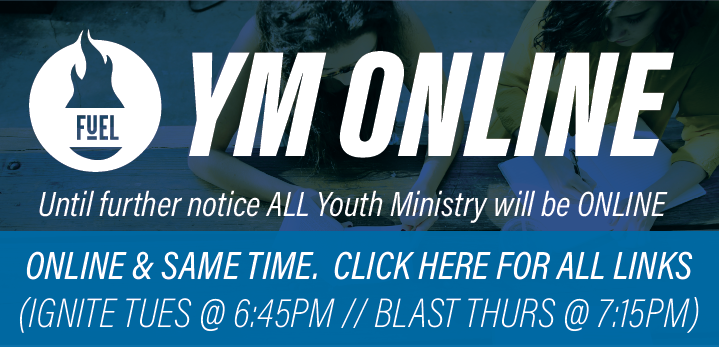 YM ONLINE (VIA ZOOM)
Due to COVID-19 restrictions we have shifted our HYBRID model to ONLINE ONLY until further notice. To keep things consistent we are still meeting online with the same links at the same times.


Sunday Morning Bible Study: Sun @ 9:00-9:45AM.
Bible Quizzing: Sun @ 8:45-10:00AM
IGNITE (gr 6-8): Tues @ 6:45-8:30PM
BLAST (gr 9-12): Thurs @ 7:15PM-9:00PM

All links for YM ONLINE can be found by clicking HERE or on the banner above.

If you have any questions feel free to email me at dmartin@bachurch.com

See you ONLINE!