BAC Young Adults
At Bramalea Alliance Church we have two thriving Young Adult groups, one for adults 17-25 and the other for Young Adults ages 24-32. Navigating the world of being an adult yet in some ways still feeling like a teenager can be tricky and in Young Adults we strive to come alongside one another in support while also growing deeper in our relationship with Jesus.
If you have any questions at all or would like to hear more please email our Youth Director at youngadults@bachurch.com

Young Adults (YAG)
YAG is a group of 17 to 25-year-olds who meet the first three Sundays of the month at the Grant's home. Our purpose is to GROW in our relationship with Jesus, to EQUIP ourselves in the knowledge of the Bible, and to GO out into the community and be the hands and feet of Jesus.
On Sundays at 12:45 pm we gather together to read God's word and have lunch together. On the last Sunday of the month, we always have either an event or an outreach project.
If you would like to join us or hear more about YAG please contact Emma at youngadults@bachurch.com for more information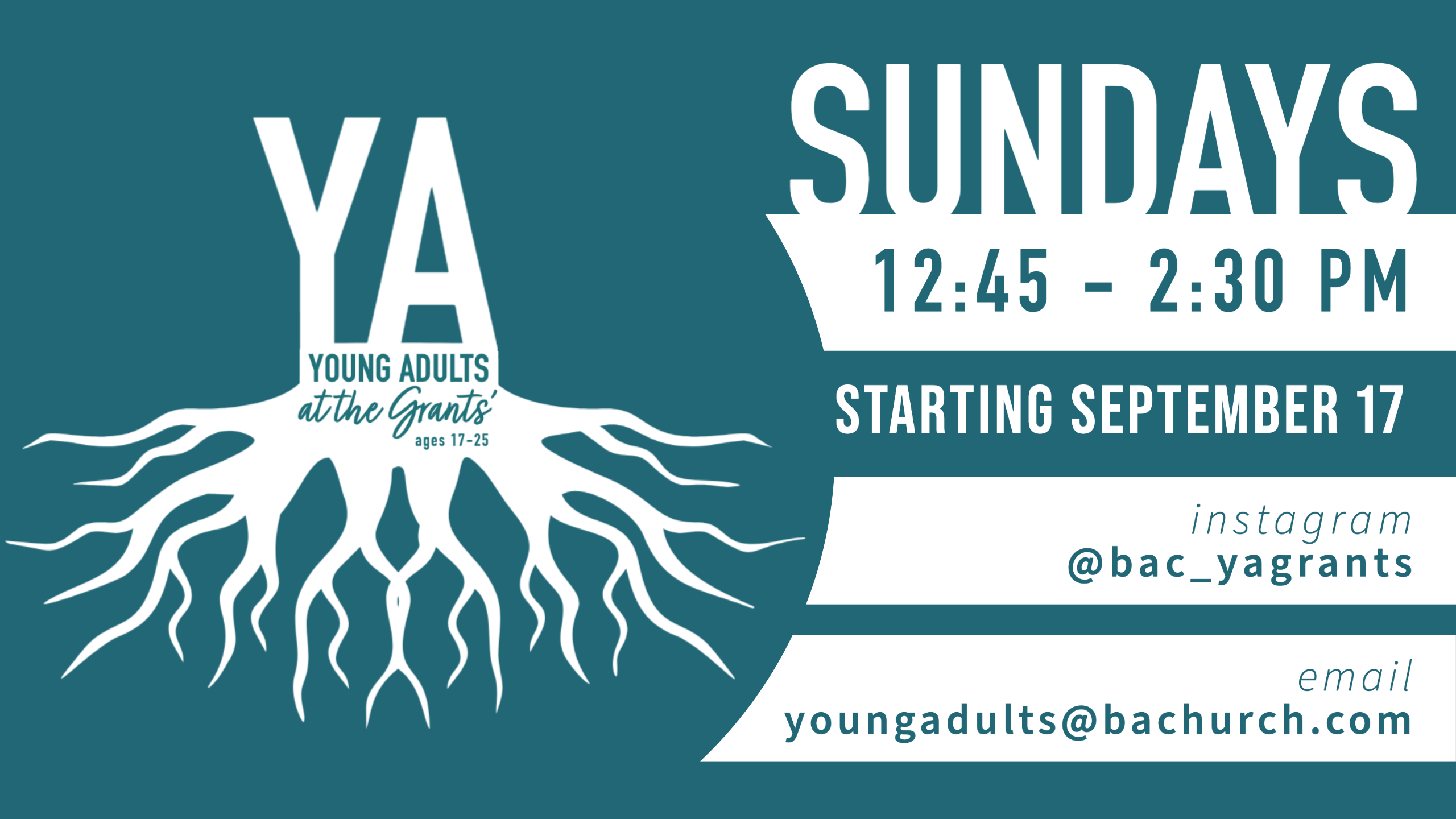 Young Adults (The Edge)
The Edge is a group of 24 to 32-year-olds who meet each Sunday of the month at the Greenwoods home. They are a group of young professionals with the desire to grow in their faith while building relationships that provide encouragement and support as they navigate the various changes and challenges that Christian young adults face in a modern world.
If you would like to join us or hear more about The Edge please contact Madison at m.greenwood11@hotmail.com for more information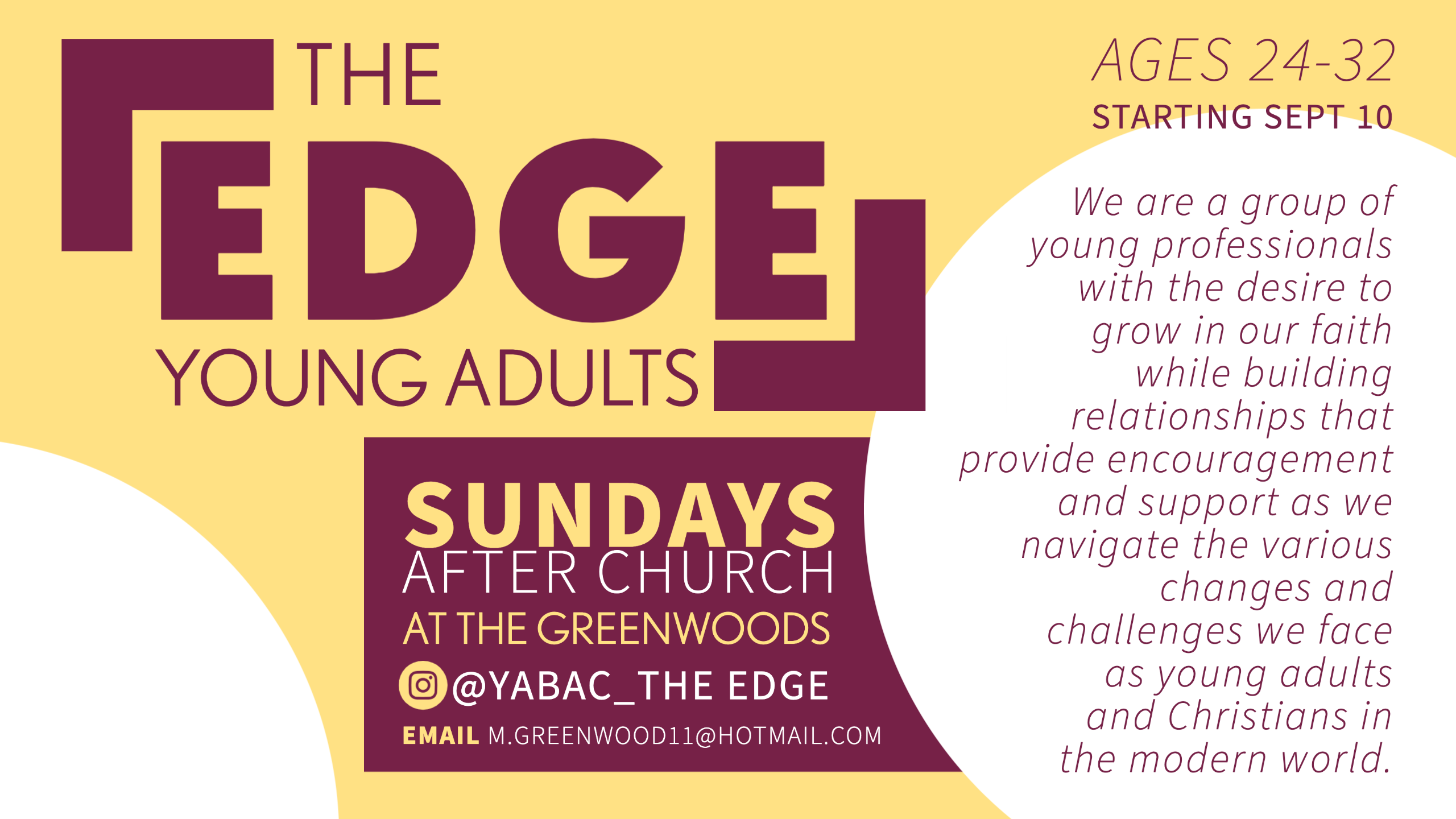 Young Adult Programs & Events