Grad Banquet (June 11, 2022)
/

/

/

/

Grad Banquet (June 11, 2022)
2022 Grad Banquet ~ The Road Less Traveled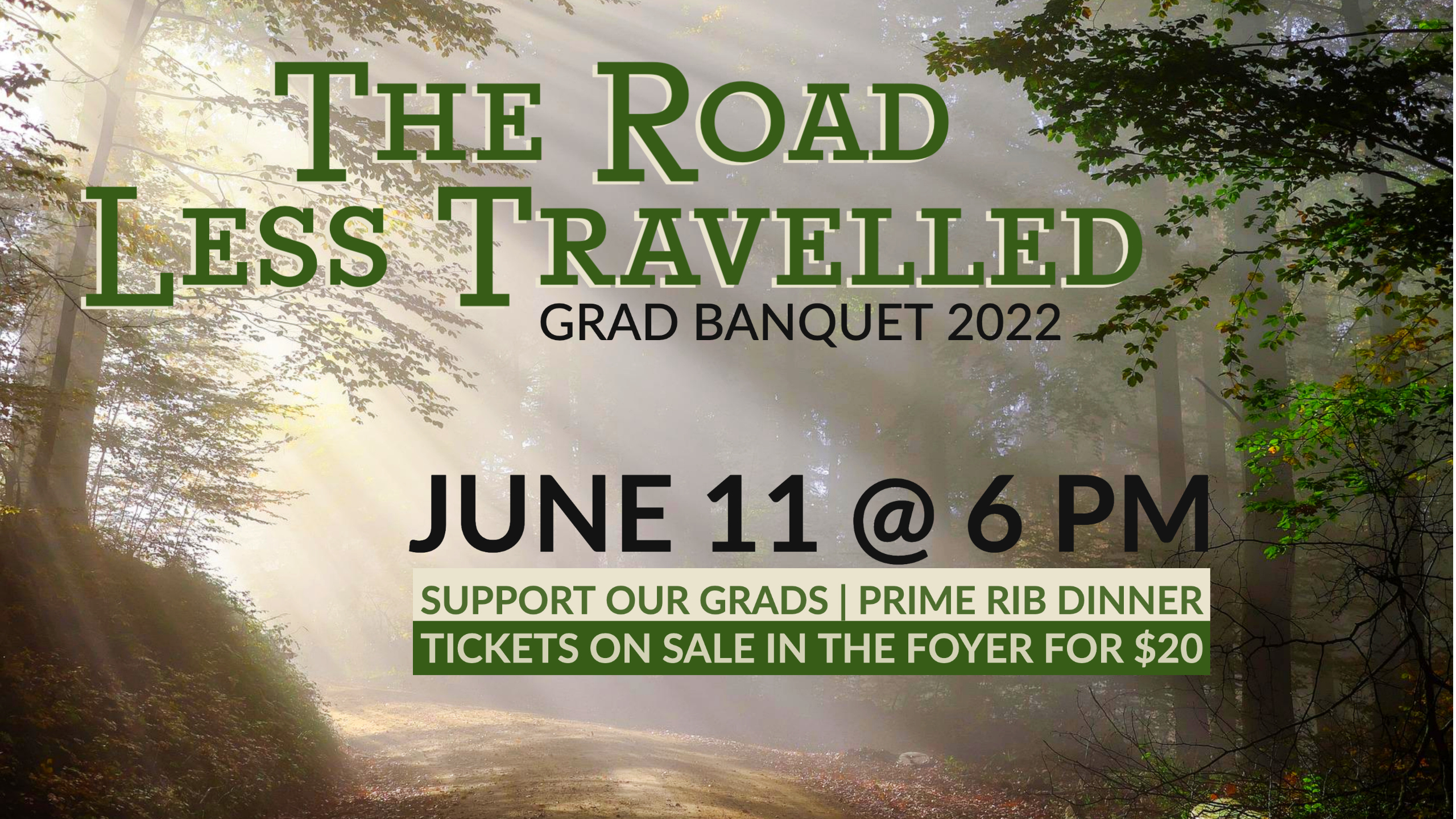 At Bramalea Alliance Church we want to honour and celebrate your son/daughter as they graduate from grade 12 ~ it is a memorable occassion and we, their church family want them to know they are valued and loved.
Saturday, June 11th at 6pm.
We are excited to honour and encourage 9 grade 12 graduates this year:
Justin Banducci, Gillian Dickson, Tanner Greenwood, Frederick Kingsley, Wesley Langston,
Olivia MacDonald, Ben Millimaci, Eric Silva and William Sison
There will be a gourmet prime rib dinner with all the fixings and a wonderful time of celebration ~ including a photo booth.
Tickets are $20 each available to purchase on Sundays until June 5th.