If you are 50 years old (or your spouse is 50); you are invited to take part in the various events, to have fun, good food, amazing fellowship, laughter and a short devotional time. Each event has a different theme.
Yesterday is not ours to recover, but tomorrow is ours to win or lose. - Lyndon Johnson
PrimeTime Breakfast
(First one for the season will be on: October 24th, 2023)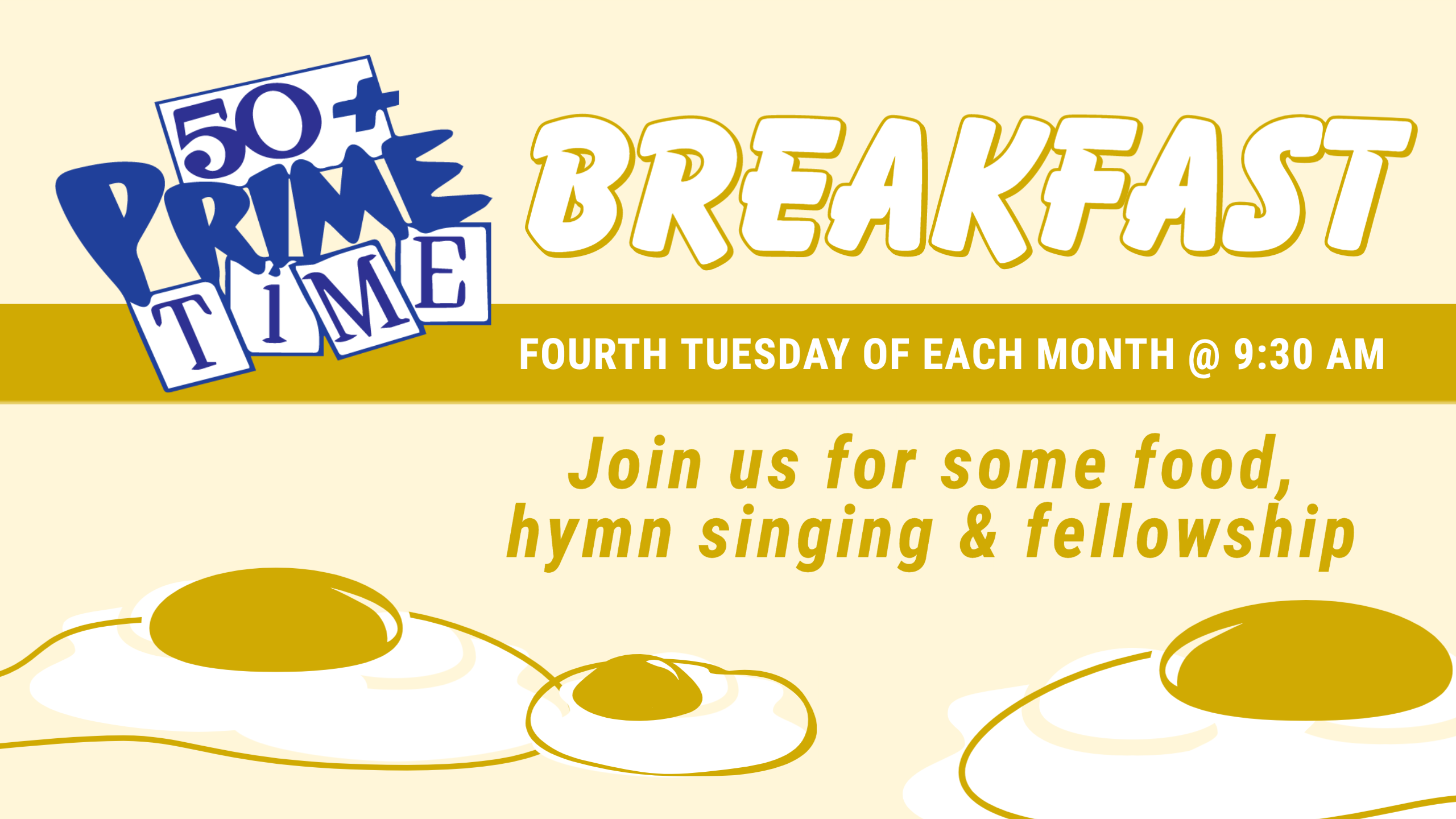 We meet the 4th Tuesday of every month from 9:30am to 11am (September - June) for food, fellowship, and hymn singing. And there is even a day trip to an interesting and fun location in the Spring.

---
Women of J.O.Y

(starts up Tuesday, Sept. 12th, 2023)

This group is designed specifically for Women 50+ years old. We get together the second Tuesday of every month from 9:30am - 11am from September to May. We enjoy a devotion, building relationships and some craft making, or getting together for a Tea Party or day outing. There is usually food involved and a great deal of laughter and chatting.